Standardization, a key tool for improved sanitation across Africa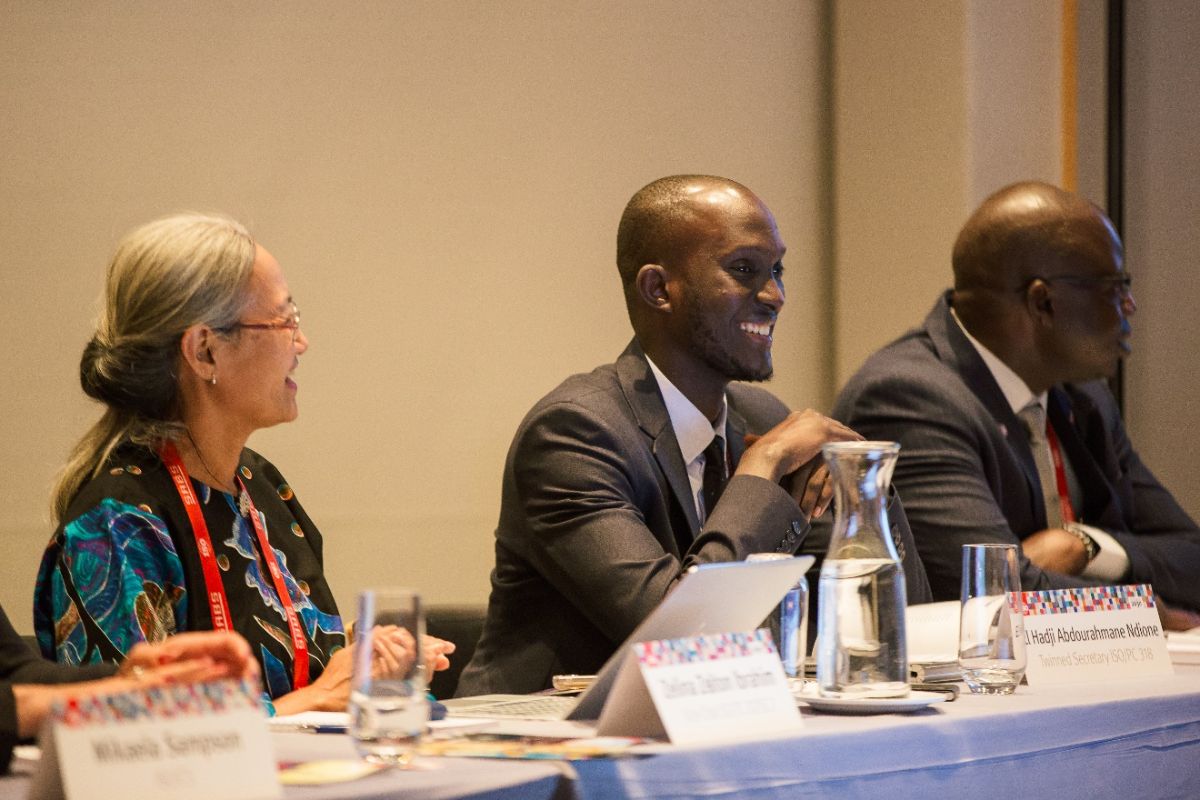 The COVID-19 pandemic has brought many critical issues to the fore, however perhaps most importantly, it has exposed the plight faced by millions of people who are simply unable to benefit from access to safe sanitation and waste management systems. Yet, this is not a new challenge that emerged with COVID-19; a lack of water, poor hygiene practices and inadequate access to sanitation facilities have been accelerating the spread of diseases in Africa for centuries.
Sanitation is not just a subset of public health; safely managed sanitation has the capacity to both improve communities' health and resilience, and even save lives. Access to safely managed sanitation and hygiene can prevent the spread of fecal borne diseases such as neglected tropical diseases and it can reduce the severity and impact of conditions like malnutrition and diarrhea. In short. In short, safely managed sanitation is a basic right to which we should all have access.
Although the benefits of safely managed sanitation are clear to see, poor sanitation is still rife only 28% of the Sub-Saharan African population has access to basic sanitation, and 32% still practice open defecation. In Senegal, the situation is better than many other countries; access to sanitation rises to 67.4% of the urban population and 42.3% of the rural population. However, there is certainly room for improvement as a significant disparity exists between urban and rural areas. With even stronger efforts to develop national standards and inform key plays across the sanitation sector, we can make great leaps in providing access to all Sub-Saharan African citizens.
Achieving widespread access to safely managed sanitation is at the heart of the mission of the Senegalese Norms Association (ASN). As an organization, we disseminate international standards to ensure efforts to improve sanitation management and access to services are equitably distributed throughout the value chain. Sanitation norms guarantee that sanitation managers have all the necessary technical skills and knowledge.
Three sanitation standards have been adopted internationally and in Senegal : ISO 30500, ISO 24521 and ISO 31800. ISO 30500 establishes specifications for new household toilets that treat waste onsite, and ISO 24521 provides recommendations for improving the quality of services and the safe management of sanitation services. ISO 31800 specifies requirements to ensure the performance, safety, operability and serviceability of fecal sludge treatment units. All these norms aim to provide the necessary requirements for the quality and safety of sanitation infrastructures and systems.
That said, an even more central element of our mission is to raise public awareness on sanitation standards, as these are still largely unknown, even by key players in the sanitation sector. We work with industry stakeholders, manufacturers, service providers and government officials to share internationally developed standards with them and providing them with the training and knowledge they need to implement these norms independently.
For the Senegalese Norms Association, it is equally essential that the public outside the sanitation community, especially the general public, have an understanding of the standards and their added value. This is why we work with stakeholders such as consumer associations to ensure populations understand that standards are a guarantee of quality for sanitation systems and infrastructures, particularly toilets.
Standards play a crucial role in improving access to safely managed sanitation and contribute to improved service delivery management and increased access to safe and effective systems across Africa. How you may ask? Well, the norms endorsed by countries not only support the sanitation policies in place but also further improvements in service quality, ensuring that systems are safely and sustainably managed too. The use of these standards will help to strengthen the sustainability of non sewered sanitation systems and fecal sludge treatment systems to serve future generations.
With comprehensive and nationally validated standards, we have the opportunity to enhance sanitation across Africa and to provide the key players in the sector with the information and training needed to assure this. With the rise of COVID-19, public health has been under the spotlight more than ever this year. The next World Water Forum, held in Senegal, will be an opportunity to highlight the contribution of norms in achieving the Sustainable Development Goals (SDGs) related to universal access to safely managed sanitation. By educating key stakeholders about these norms and ensuring that they are sustainably put into practice, we can transform the public health landscape and improve sanitation conditions for millions of people across the continent, and for the future generations to come.
By Mr. El Hadji Abdourahmane Ndione,
Managing Director of the Senegalese Norms Association (ASN)