Access to sanitation and hygiene for a healthier continent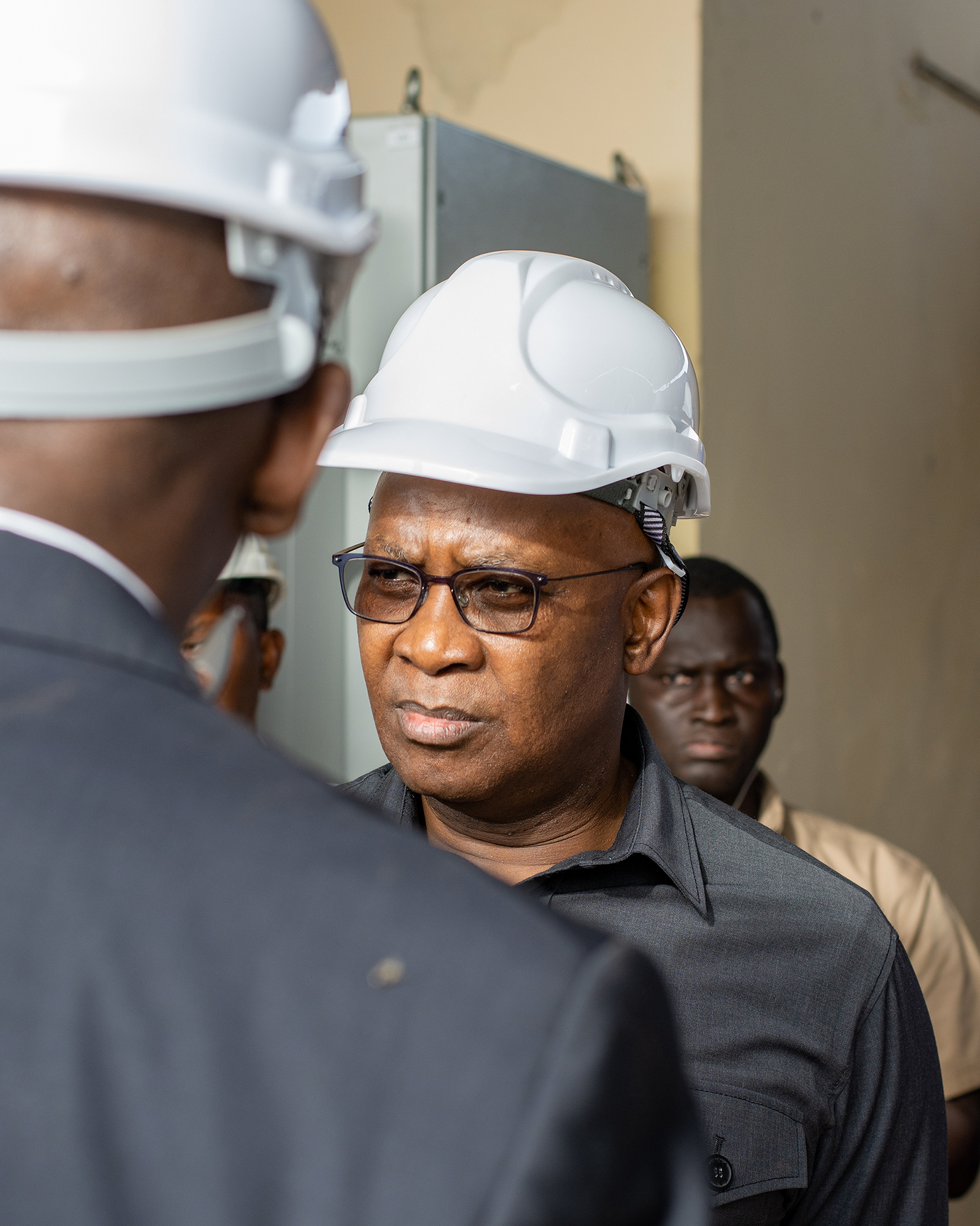 By Serigne Mbaye Thiam, Minister of Water and Sanitation, of the Republic of Senegal
In March 2022, Senegal will host the 9th World Water Forum, the first of its kind in sub-Saharan Africa. By ensuring equitable and inclusive access to water, sanitation and hygiene, Africa's productivity and economic development can be propelled forward. Serigne Mbaye Thiam, Minister of Water and Sanitation in Senegal, explains why we are at a crucial moment in Africa's sanitation journey, and Senegal's actions to improve sanitation for all.
One of the greatest challenges faced by the African continent is providing universal access to safely managed sanitation. In 2017, only 28% of the sub-Saharan African population had access to basic sanitation, and 32% still practiced open defecation. Ineffective sanitation management poses serious risks to people's health and to the environment. The proliferation of untreated faecal sludge in the environment exposes people to diseases such as diarrhoea, malaria and neglected tropical diseases. Each year, these diseases affect more than 1.5 billion people worldwide, about a third of whom live in Africa.
Therefore, our Head of State, President Macky Sall, has made universal access to water and sanitation one of the top priorities of the Emerging Senegal Plan (PSE). Senegal, like other African countries, has been experiencing very rapid demographic growth and urbanisation for several years. Yet, convincing, and positive results have been attained thanks to the efforts made by the authorities, notably through the establishment of a framework conducive to efficient management of sanitation. The rate of access to sanitation in urban areas rose from 61.7% in 2013 to 74% in 2020, and in rural areas from 38.7% to 50.7% over the same period.
Furthermore, despite the global pandemic that has strongly affected the world, and Africa in particular, we are determined to continue our actions to improve the quality of life of the Senegalese people. Our goal is to improve public health through universal access to water and sanitation, while fighting new threats such as COVID-19. One of the most effective measures against this disease is handwashing with soap and water. To preserve the health of the Senegalese and African populations, we must ensure that they all have access to handwashing facilities with soap and water.
It is therefore essential that we all commit to ensuring that people have the means necessary to protect themselves from diseases such as COVID-19 and diarrhoea. On this occasion, I call on all stakeholders, and especially on policy makers, to renew their commitment to providing access to quality hygiene and sanitation services. We must continue to strive to provide an environment that promotes hygiene and sanitation through the implementation of comprehensive and inclusive policies that are financed in a sustainable way.
Earlier this year, in June, the African Ministers' Council on Water (AMCOW) officially launched the African Sanitation Policy Guidelines (ASPG) designed to provide countries with guidance on how to build an ideal national sanitation policy. Senegal is already committed to ensuring that its national sanitation policy is aligned with the ASPG. These guidelines notably identify hygiene and handwashing as essential measures to protect our citizens, especially children and people living in vulnerable situations.
In March 2022, Senegal will host the 9th World Water Forum, the first of its kind on sub-Saharan African soil. This forum is an unprecedented platform, an opportunity for decision-makers, the private sector, civil society, the media, and communities to discuss and find the most effective solutions that can be most adapted to our realities. It will also be an opportunity to adopt the necessary resolutions to continue our efforts towards achieving the Sustainable Development Goals by 2030. Through multi-stakeholder conversations, we will be able to better deploy our resources to build a post-pandemic world in which protective measures can be practiced by the entire population.
As a community, the water and sanitation sector must join forces across borders to ensure equitable and inclusive access to water, sanitation and hygiene. It is our duty to share successes and lessons learned so that other nations can benefit. Today, we reiterate our commitment to increasing people's access to quality hygiene and sanitation facilities. We will continue to work with local actors to create an environment conducive to the development and well-being of the population. Through cooperation, Africa has the means to provide a healthy living environment for every individual, and thus to propel the continent's productivity and economic development! Together, we can transform our continent, accelerate progress, and improve the lives of our citizens with greater comfort and security!